Our traditional film fundraiser looks a bit different in 2020.
This year we will, from the comfort of our own homes, journey into the stunning Burrup Peninsula through the beautifully shot feature documentary Connection to Country.
Documentary: Connection to Country
Date: Thursday June 25th from 7-8.30pm.
Cost: $10 for one person / $20 for 2 or more watching in the one location
Where to buy Tix: Trybooking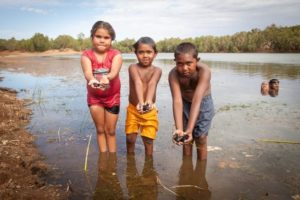 About the film: Connection to Country
Read a review of the film by SBS:
"For a long time Tyson Mowarin had wanted to make a film that was able to demonstrate what connection to country really meant to Aboriginal people. Tired of seeing sacred sites decimated and deregistered by the Western Australian government, just over a year ago he decided to pick up the camera to try and show what many seemingly misunderstand."
Proceeds: Split evenly between the Buurup Peninsula Protection Campaign and the Choir.
About the Burrup Peninsula Protection Campaign:
The Western Australian Pilbara is home to stunning evidence of Australia's 40,000-year-old cultural heritage, much of which is threatened by the booming mining industry. This powerful film shows how people of the Pilbara are fighting back: documenting the rock art, recording sacred sites and battling to get their unique cultural heritage recognised, 'digitised' & celebrated.
How will it work?
Once you have purchased your ticket, you will be sent a link to the Zoom meeting. The choir will send you a password the day before the screening. You'll need to click through to the meeting just before 7 pm on Thursday, June 25.
This is a licensed screening of the documentary. We are investigating the possibility of allowing viewing at other times.