A Celebration of Women in Song
What's better than listening to four fabulous women's choirs on a Sunday afternoon? When it's free, of course!! We are performing this Sunday, 31 May as part of Winter Music in the Valley, an exciting series of four concerts in Moonee Valley.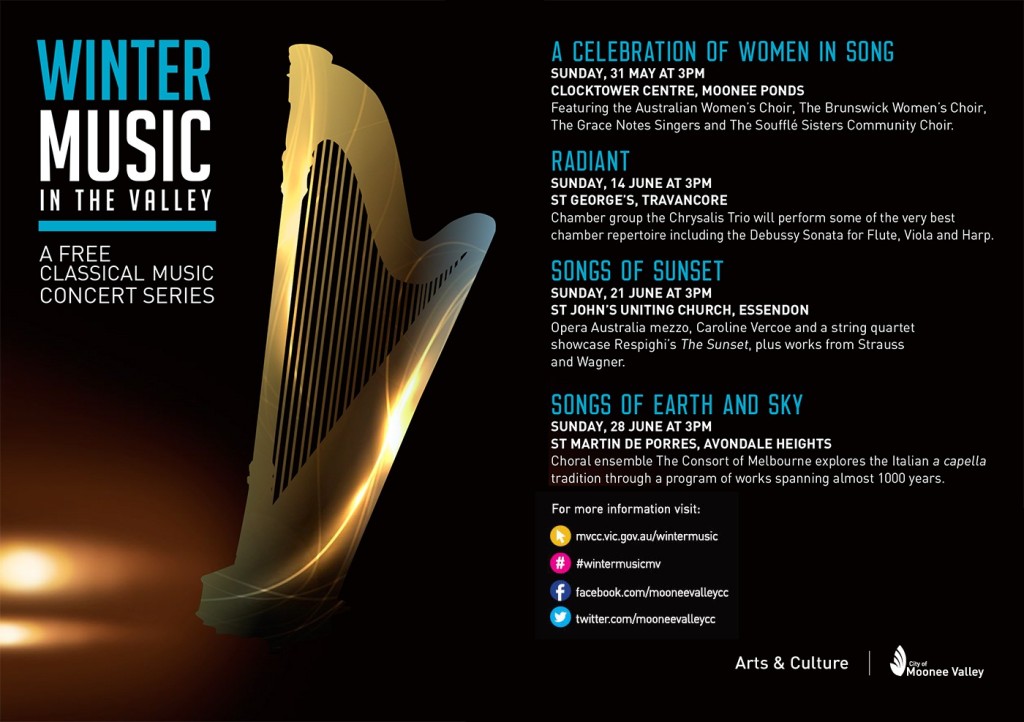 Come and listen to us open this hour-long performance at the Clocktower Centre. Also featuring the Australian Women's Choir, the Souffle Sisters and Grace Notes.
No tickets or bookings are required. Doors open at 2.30 for a 3.00 start. Find out more.