Worlds Above and Worlds Below
BWC Live at the Spotted Mallard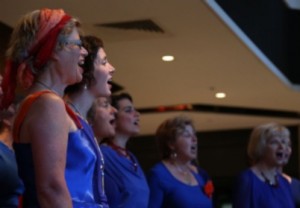 We're lifting song to new heights with our 2014 annual showcase event, Worlds Above and Worlds Below.
It's sure to be a moving show – we're debuting several new pieces to complement some old favourites.
This year we'll be performing at a fresh new venue, the oh-so-Brunswick Spotted Mallard! Tipple and nibbles will be available to purchase during the show. And we encourage you to join us for dinner and drinks after.
Contact The Spotted Mallard directly for table bookings and dinner reservations. Seats are limited, so get in early to avoid missing out!
Concert details
Venue: The Spotted Mallard
314 Sydney Road, in Brunswick
Date: 10 August 2014
Time: 4.30pm (doors open from 4pm)
Tickets: $20 adults / $15 concession / $10 for children (5-16 years)
Book now to secure your spot!