Sunday 14 February: Fairfield Ampitheatre Concert
We'll be performing at 5pm as part of the Fairfield Ampitheatre Summer Concert Series. It's free and BYO cushion and hat.
About the Concert Series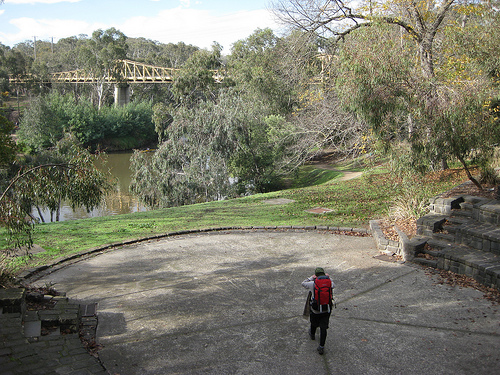 Experience the exhilarating sounds of community cultural performers from all over the world. With a variety of tastes catered for, many different music genres and cultures will be represented over the four weeks in February.
Enjoy choices from the traditional to contemporary, Japanese bamboo flute ensemble to Russian percussion, Commedia Dell' Arte to a diverse Women's Choir (that's us!), Polynesian dancing and drumming to an Afrojazz/Hip-Hop ensemble – they're all there and all guaranteed to awaken your dancing spirit.
This annual favourite will take you on a memorable and exciting world music journey around the globe this summer!
This family-friendly, FREE outdoor concert series takes place every Sunday in February 2010, from 5pm – 7.30pm at the Fairfield Amphitheatre, located at Fairfield Park, Heidelberg Road, Fairfield. If live music is your thing, then don't miss this opportunity to experience these exciting performances from all over the world.
Presented by the City of Yarra. Read more on the Cultural Infusion website
Time and address
5pm at Fairfield Ampitheatre, Fairfield Drive, Fairfield.